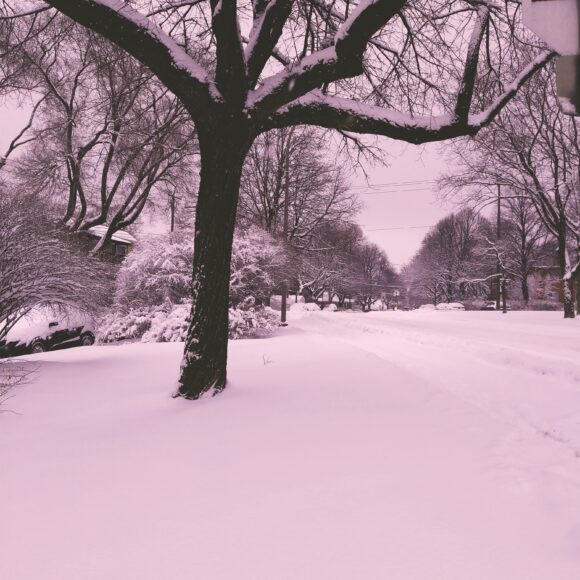 FEBRUARY
Soft air, white sky, and the trees are closer
to the ground:  thin branches stretching upwards
to the cloud.  I'd forgotten how winter feels
when it's almost done, forgotten how
clenched muscles relax without warning
easing the heart.
I stand in line and the bus comes
without waiting.
In line for a second bus, I hear crows screaming
above my head.  Someone told me once, when
the crows come back, it's the first sign of spring, so
now I know to welcome them, watch them circling,
crying, fussing over such a simple shift
as a few more degrees
in the temperature of the air.
They're impatient birds, ill-bred, always wanting
to be heard.  How many of them are there?  Fifty?
A hundred?  They move too fast; I couldn't count them
if I tried.  They're in two groups, the leaders moving
out in front, then turning, returning, and the stragglers
frantic, delirious, splitting off behind the buildings
then coming back.
How many here will reach the south?
In an hour, thick flakes of snow blow sideways
across a steamed-up window pane.
Spring in a cold country starts with snow.
February 2, 2021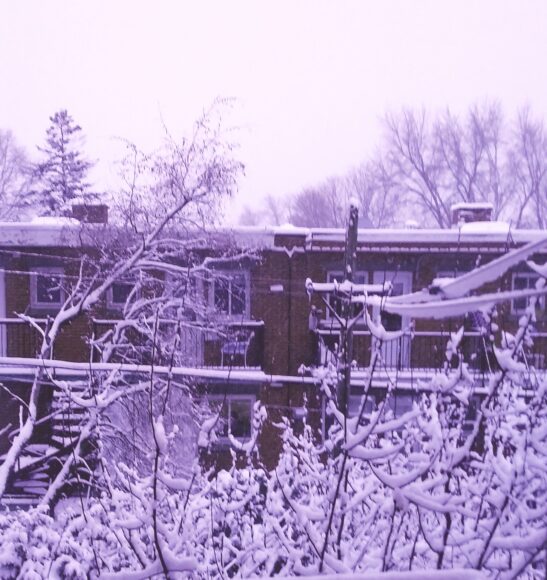 UNHAPPY MUSE
You are there somewhere in the darkness,
silent as the deep night.  Silent as the grave,
we used to say although now the dead speak
or we speak through them.  We know their names
and not much else.
I know the lawyers tried to stop them dying
and couldn't save them – two black men, young
when they were free, and a woman savagely abused.
I know they died because a president was leaving office
in a day or two, and changed the law and didn't want
to lose his legacy.  It's hard to call that downright injustice,
or even pointless cruelty.  It's more circumstance
and cruel chance.
I wanted them to have a second chance at living out
the years that they had left.  It wasn't much – a life
in maximum security – but it might have been enough
to make a difference.  I know as well that circumstance
determines many lives, and most of us don't have to die
to find that out.
Lisa Montgomery, Corey Johnson, Dustin Higgs.
Remember, too, another death from circumstance –
Raphaël André.
January 25, 2021
Lisa Montgomery, Corey Johnson and Dustin Higgs died by lethal injection in Terre Haute Penitentiary, Indiana, on January 13, 15 and 16, 2021.  Raphaël André died of cold on the streets of Montréal on the night of January 16-17.