In the shadow of history, Iranian women's bodies bear the scars of intergenerational grief—a testament to the enduring struggle against tradition and patriarchy. Through art we try to unveil the intricate connections between this shared sorrow, our unyielding activism and the transformative power of art. Iranian women channel their grief into a force that propels change, while art can play as a mirror to their pain and a canvas for their resilience.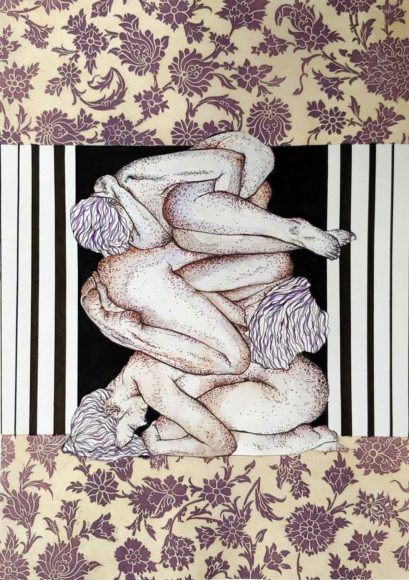 Brush in hand and imagery as my guide, I navigate the corners where tradition and patriarchal traditions entwine, each stroke an act of reclamation, every hue a protest against silence, aiming to invite the viewer to witness the metamorphosis of anguish into purpose.



This collection pays homage to the unwavering spirit of Iranian women through the ages, and the recent movement of "Woman, Life, Freedom," as a tribute to their perseverance and a call to those who carry the torch forward.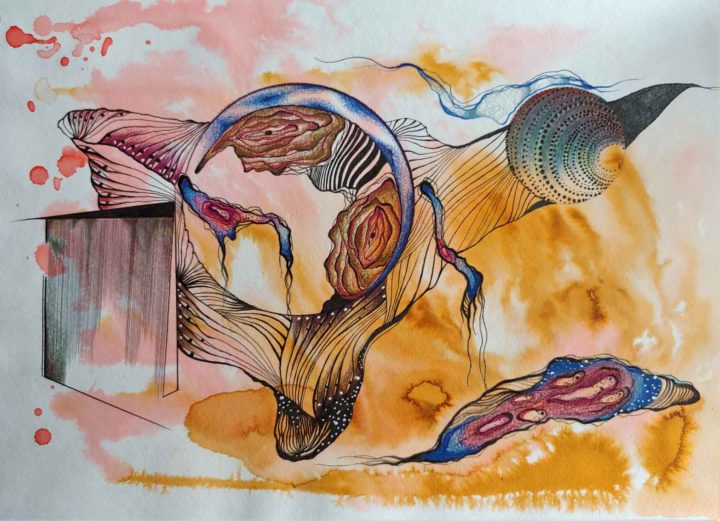 In honouring the losses of history, we reclaim our narratives, our voices and our agency. Through the alliance of art and activism, we rise above grief, etching the path toward empowerment onto our shared canvas.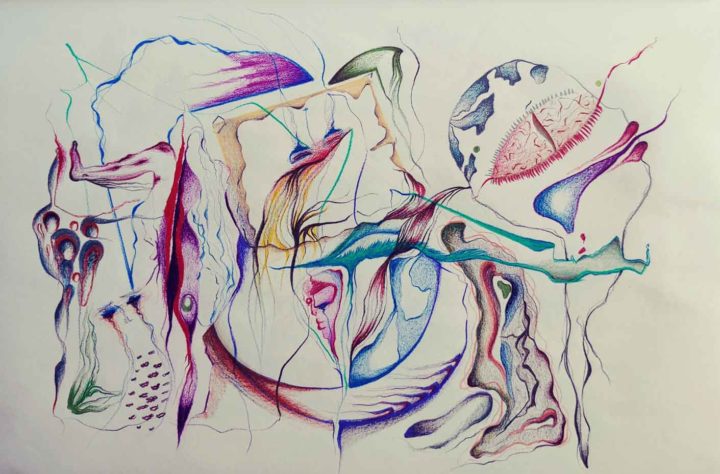 Within this realm of creativity and healing, grief transforms into a driving force, activism emerges from the depths of despair, and art becomes a beacon of resilience.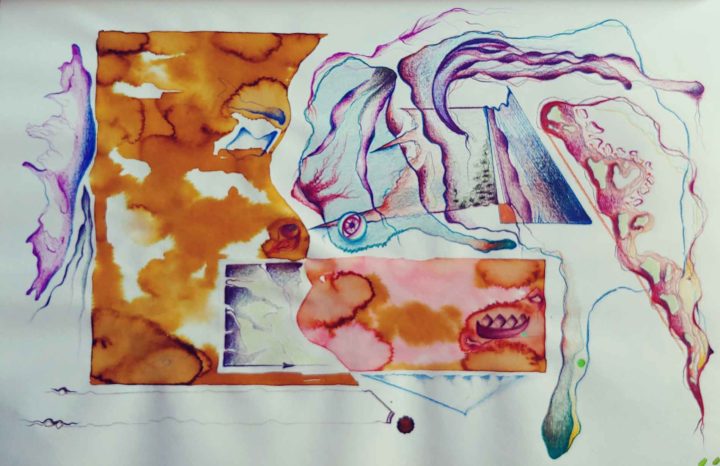 As I present my work, I stand in solidarity with the Iranian "Woman, Life, Freedom" movement, celebrating the unbreakable bond of women worldwide. Together, we weave our grief into art, a tapestry that redefines the narrative of liberation.



About the Artist
Gazelle Bastan's artistic journey began in Iran, where she discovered a passion for calligraphy at a young age. This interest grew into a fascination with gilding and illumination techniques. She furthered her education by obtaining a Master's degree in Art Research from Tehran University in 2013.
During her time at Concordia University, Gazelle's artistic exploration took her through painting, print and photography, focusing on abstraction and the concepts of patterns and repetition. This period of study allowed her to deepen her understanding of these artistic elements.
Gazelle Bastan's work reflects a harmonious blend of traditional influences and contemporary artistic pursuits. Her foundation in calligraphy and gilding enriches her artistic expression, resulting in a body of work that captures the essence of her creative journey.

Follow Gazelle on Instagram @gazellebstn.